Sacramento, CA – 2Ring Dashboards & Wallboards (DW) v9.1 is available as of today. To see the 9.1 releases in action, request a demo session (usually no longer than 30 minutes) here.​
What's New in DW 9.1?
Upgrades to DW9.1 are now available. Existing customers on an older release (9.0.0 and older) can now upgrade to DW9.1 while preserving their current configuration.
While editing a dynamically filtered (usually Personal) layout, the layout creator can now test how the layout would appear for a specific user.

Error popups can now be dismissed by users viewing a layout.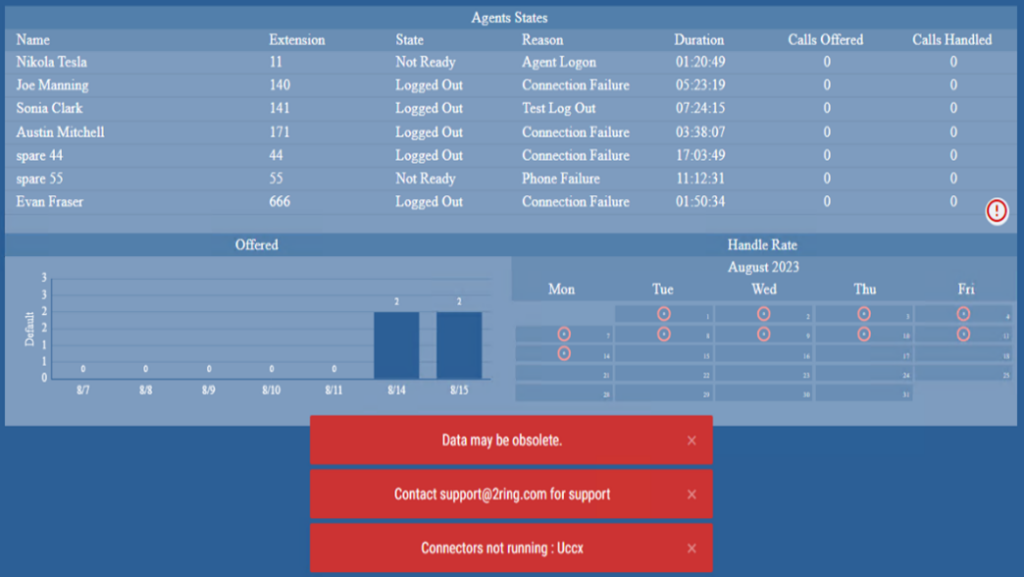 The Layout List now accommodates a greater number of layouts due to the implementation of a smaller font size.
Audio and PDF file management is now also available in the Layout List:

We have introduced a new theme that aligns with the visual elements of Webex Contact Center. This enhancement simplifies the process of embedding any layout into the WebexCC agent or supervisor desktop, ensuring a seamless integration. Additional themes will be introduced in the future.
Have You Missed Previous Product Updates?
What's next?
There is a lot to look forward to, so stay tuned by connecting with us and signing up to our RSS channel, or by following us on social media – LinkedIn, X (Twitter), Threads, and Instagram.