Agents and supervisors have been able to view an agent's call history for years using Cisco Agent Desktop and many alternative CTIOS-based desktop applications such as 2Ring Agent DESKTOP. However, call history was one of the features that was not immediately brought over to CAD's successor, Finesse.
The Agent State Log feature was also omitted from the first versions of Finesse.
Many partners and customers have begged for these feature to come back, and some have even refused to move to Cisco Finesse until these features return.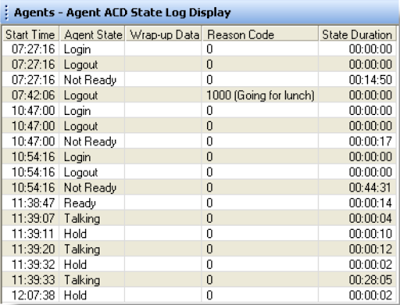 On the other hand, Cisco has made its new desktop alternative Finesse a very customizable and pluggable platform. There is a set of APIs that allows skilled developer partners or even individual developers to enhance the out of the box experience with features not even yet known in the form of plugins called gadgets.2Ring has specialized in bringing the comfort of CAD's features to Finesse since its first day of availability. 2Ring migrated the first European customer, a bank, to Finesse from previously used CTIOS architecture, and to do so it had to replicate many missing features for Finesse. Although Call History and Agent State Log did not make it into the 1.x releases of 2Ring GADGETS, they have become part of a major update called 2Ring GADGETS 2.0 released in May 2015. Both of these features have been integrated into 2Ring TEAM Gadget.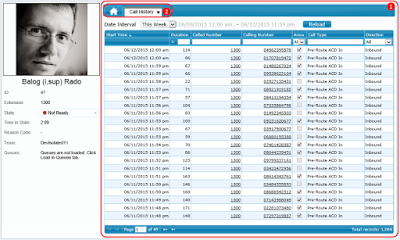 The new incarnations of Call History and Agent State Log are now accessible for both agents and supervisors. The history can be loaded for a single day, multiple days, or even weeks. The grids have been enhanced by inline filtering, paging and sorting, features not available in the original form.The call history also allows users to redial previously held calls with a single click of a mouse button if an agent needs to call back or again. The visualization is modeless and does not block the agent from using any other part of the desktop. Supervisors can even switch between multiple agents without the need to reopen the history on each individual agent. They can just pick another agent and the history is automatically shown.2Ring did not stop here. The agent profiles can actually host almost any other web-based application relating to agents. Now various reports from CUIC, call recording software, or workforce management can be accessed. The agent profile has become a one-stop shop for all agent relevant information.Please welcome back the most requested features, Call History and Agent State Log.

Miro Moravek
Managing Director, 2Ring
Contact us: To learn more, visit the product page of 2Ring GADGETS at www.2Ring.com/GADGETS. You can also schedule a live demo at www.2Ring.com/Webex.