Kevin Schleising is the UK & I Sales Director at 2Ring. With years of experience in the contact center space, he strives to deliver tailored customer journey solutions to your enterprise's needs. Read below to get Kevin's take on how the 2Ring Power Tool is redefining the #HybridWork space. Click here to get in touch with Kevin.
Hybrid Work is here to stay
In the last two years we've seen changes like never before. The global pandemic has ushered us into unprecedented times, but at the same time enabled companies to re-invent themselves. One of the major adaptations in recent times has been a shift in workforce location, and working from home is becoming the norm, not the exception. It's not only companies that are changing but also the attitude & expectations of employees. We're all hearing about "The Great Resignation", but from speaking with our customers & partners, we've found that employees generally want improvements in how they work rather than wanting to switch jobs. This is driven by the desire for a good work-life balance, which is helped by the ability to work more flexible hours, more possibilities for work from home arrangements, & by employers shifting their focus towards helping more with mental well-being.
How can 2Ring help?
2Ring has been assisting remote agents even before these recent changes, as we noticed the shift in call centers ahead of time. When workers are in the office, they have the luxury to utilize large screens in the contact center to view 2Ring Dashboards & Wallboards layouts. Also, Supervisors can get a good "temperature check" on the performance & motivation of the teams by assessing the atmosphere. Motivation can be increased by simply popping over to an agent for a quiet pat on the back or even during announcements & huddles. This of course changes when working from home as the face-to-face interaction is taken out of the equation.
2Ring Power Tool
To address this, we released our 2Ring Power Tool that has enabled call centers to provide the relevant KPIs (Key Performance Metrics) to the team members without utilizing the full screen window of the browser or large screen monitors within the office environment.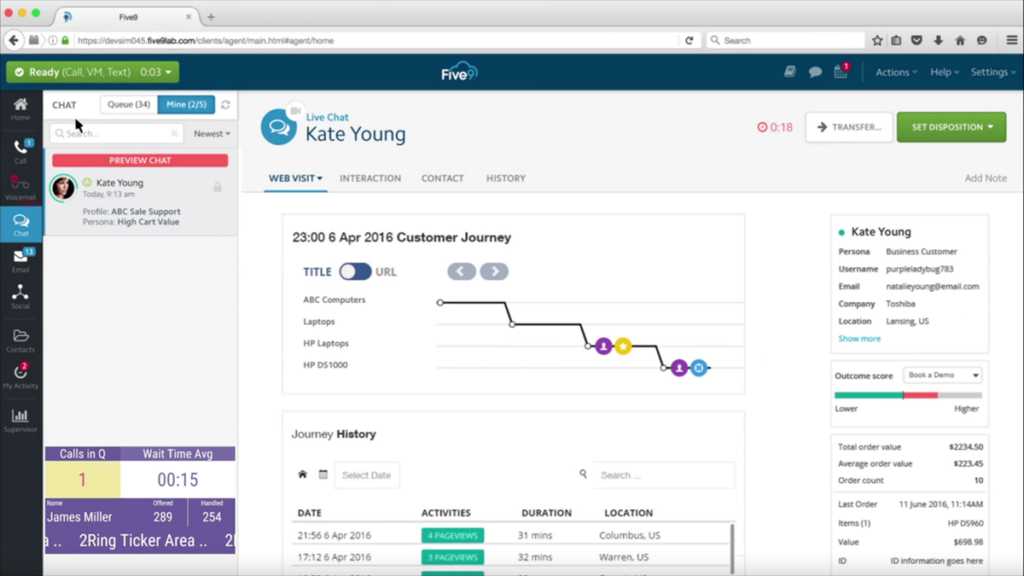 Think of the 2Ring Power Tool as the "Window" into your Dashboards & Wallboards. Rather than displaying those layouts on a large screen in the office or on the web browser within your computer screen, we can display personalized layouts in the Power Tool. This opens so many new possibilities for users.
Check out a short demo of the 2Ring Power Tool and see for yourself how highly customizable this newly introduced application really is. Agents can easily personalize layouts to display the KPIs they would like to view. Watch the demo here.

Benefits of 2Ring Power Tool?
Ability to be always visible on top of all other application windows
Flexible window size with embedded layout auto-resizing to the space provided
Personalized grids – build one layout for every agent seeing his/her metrics only
Supports running of more than one instance of the Power Tool and remembers its position and window size
Can deliver visual (metric can change color and blink) and audible alerts
Can be set to auto-launch when agent logs into his/her PC
Broadcast capability – supervisors can make announcements or send out reminders by broadcasting their messages to the Power Tool layout(s) and thus inform multiple teams at once with ease

One of the biggest advantages of the 2Ring Power Tool is the flexibility. Now there is no need for a large screen monitor or a dedicated browser window to view real-time layouts from 2Ring Dashboards & Wallboards.
2Ring Power Tool for Agents
Data/Metrics derived from agents' performance is a key focus of most KPIs that indicate CCTR efficiency and productivity. Whether it is number of agents ready or average wait time, agents are always on the forefront of those metrics. The 2Ring Power Tool allows agents to keep a very close eye on these metrics without constantly keeping their web browser on the top. Agents can size the 2Ring Power Tool window according to their needs and always get a quick view into the metrics. The best part about the Power Tool is that it can be configured to display Agent's personal metrics in the layout.

2Ring Power Tool for Supervisors
Supervisors continuously monitor the performance and effectiveness of the call center their running, relying on 2Ring's Dashboards & Wallboards' full capabilities to keep them in the know about important metrics and KPIs. With the help of email, IM and text alerts, as well as having the ability to keep several layouts displayed in multiple browsers tabs at once, 2Ring Dashboards & Wallboards is already very capable of providing business-crucial insights. The 2Ring Power Tool is the perfect extension to 2Ring's proven real-time reporting solution, allowing users to view several layouts at once on their screen, and have them stay on top of all other application windows.
The 2Ring Power Tool is the perfect way to display overall call center metrics and information that supervisors typically prefer to monitor – e.g. Calls in Queue, Longest Wait Time, Service Level, thus freeing up the screen real estate for other applications. Better resource management and allocation leads to a more effective workforce and an improved customer experience.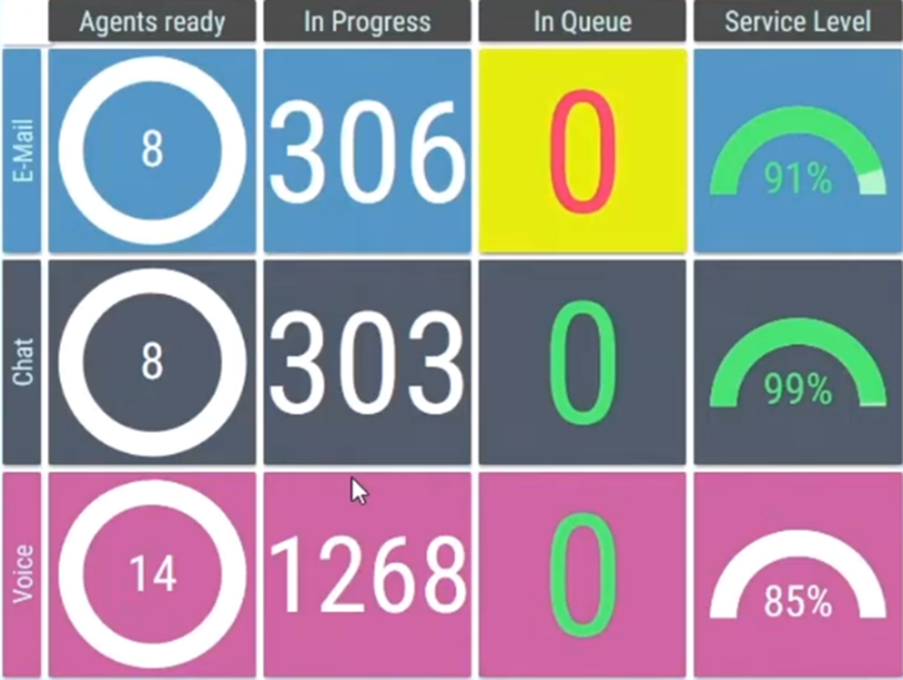 2Ring Power Tool for Management
Upper management is mostly focused on the well-being of a call enter, and thus need consistent access to real time reports. 2Ring Dashboards & Wallboards allows management to be on top of the call center's performance with a constant flow of information in real-time.
However, it's hard to keep a close eye without using the full screen real estate in many cases. With the trend of work from home ever increasing, the 2Ring Power Tool brings that flexibility to the screens of management. They can keep a close eye on the call center using their desired metrics without losing valuable space on their monitor's screen.
Are you Ready to Experience the 2Ring Difference?
Whether you are existing 2Ring customer with our Dashboards & Wallboards solution or a potential customer looking to enhance the functionality of your call center, reach out to us here to have a product demo scheduled, and discover the power of 2Ring.
Kevin Schleising, UK & I Sales Director at 2Ring – kevin.schleising@2ring.com – Tel : +44 7842 553492
To view 2Ring's complete North American and EMEA contact directory, visit our contacts page here.