2Ring DASHBOARDS & WALLBOARDS v5.1 has been released, and our public demo environment running on MS Azure has been upgraded (to get access, simply click the trial button above or click here). Before you learn what's new in our latest release, please note that
all of the added features were added based on feedback received from our customers and/or prospects, and so, please do not hesitate to reach out to us with any feature suggestions (https://www.2ring.com/Contact). We listen and then act too.
2Ring DASHBOARDS&WALLBOARDS is also available in two of the bundles of 2Ring GADGETS for Cisco Finesse (Enhanced and Premium), and so if used with Finesse, 2Ring DASHBOARDS&WALLBOARDS provides even more features.
New Features
Get an alert even if you do not have access to our layouts. Yes, we have added email (and http) notifications!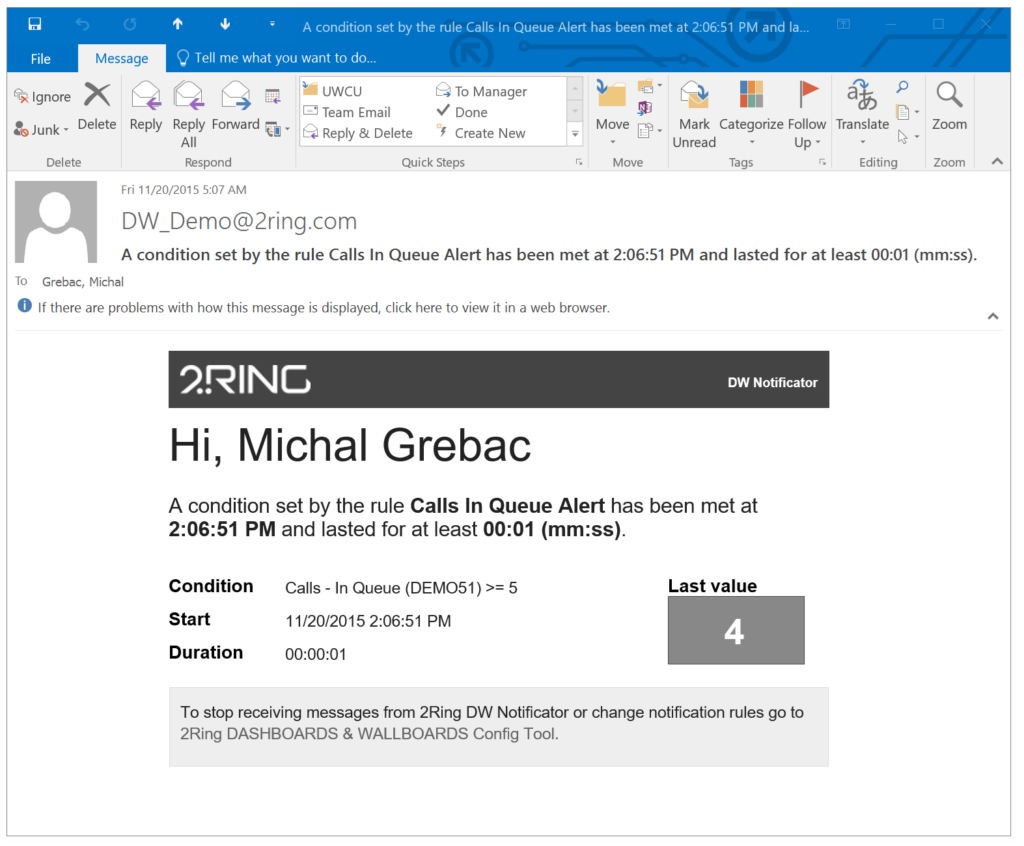 Color entire grid rows based on conditions (conditional formatting is evaluated per each row)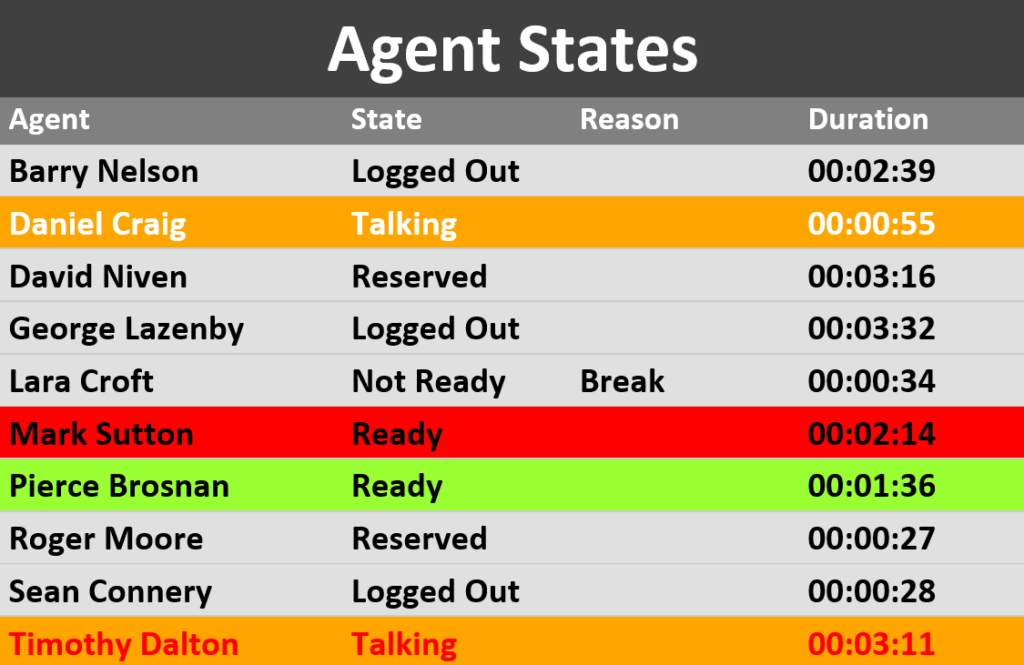 Create a scrolling KPI ticker (another way to fit more KPIs into a single layout, and yes, this ticker supports a web client)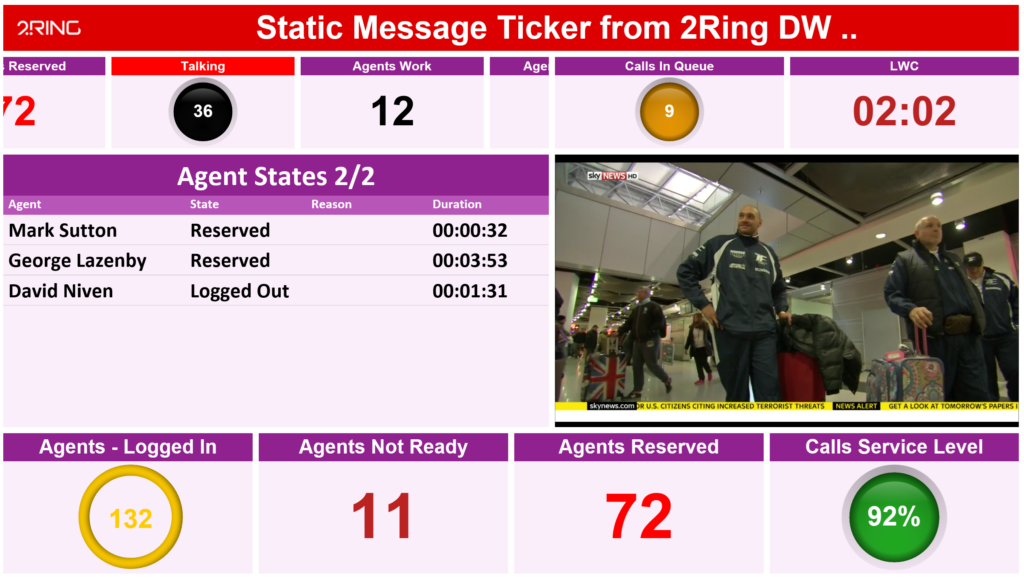 Improve performance/bandwidth usage and set native sources (KPIs, banners, grids, tickers) to stop pooling for new data when hidden from a user's view
UCCX Connector is enhanced with

New Dialer Grid showing the number of calls pending, active, closed, marked for callback, ..
New KPIs

Calls – Abandoned in Service Level
Calls – Call Variable (number of calls with a specific value in a chosen call variable)

New Non-ACD Inbound KPIs (for displaying stats about personal calls – calls that went straight to agent's extension)

Agents – Non-ACD Calls
Agents – Non-ACD Talk Time
Agents – Non-ACD Avg Talk Time

New Text KPIs (for displaying chat/email statistics)

Text – Abandoned
Text – Answered
Text – Max Waited
Text – Av. Talk Time

CSQ Grid has new columns and appropriate filters for calculating

Agents – Not Ready with Reason Code
Calls – Call Variable (number of calls with a specific value in a chosen call variable)

Agents Not Ready KPI has the new filter "Reason Codes"

UCCE (Packaged UCCE) Connector

New KPIs

Agents – Average Hold Time
Agents – Average Work Time
Agents – Average Handle Time
Agents – Average Talk Time

Agent States Grid has new columns

Max Talk Time
Max Ready Time
Average Ready Time

Option to use SQL patterns was added in some filters (comma-separated lists)
Security Enhancements
Added 'Cache Control: no store' headers to login pages
Documented secure cookie flag setting
Introducing two new tools – 1) a tool for unlocking a locked application user account and 2) a tool for resetting application user password