2Ring Scripts & Forms is a web-based tool that allows contact center agents to gather and capture structured information in real-time, from the start of each interaction (call). These advanced wrap-up forms, wizards, and scripts can be automatically presented to agents at the start of each interaction with a client.
3.0 is a fully rewritten version that has been enhanced in many ways while the requirement for Microsoft Silverlight has been fully dropped. You can learn about it in the 3.0 release notes update.

To see 2Ring Scripts & Forms in action, schedule a live demo.
What's new in 3.1?
Support for Cisco Single Sign-On (SSO) – running Scripts & Forms inside of Cisco Finesse with Cisco SSO turned on is now fully supported.
Support for standalone mode of Scripts & Forms has been dropped – the solution requires presence of Cisco Finesse with 2Ring Gadgets.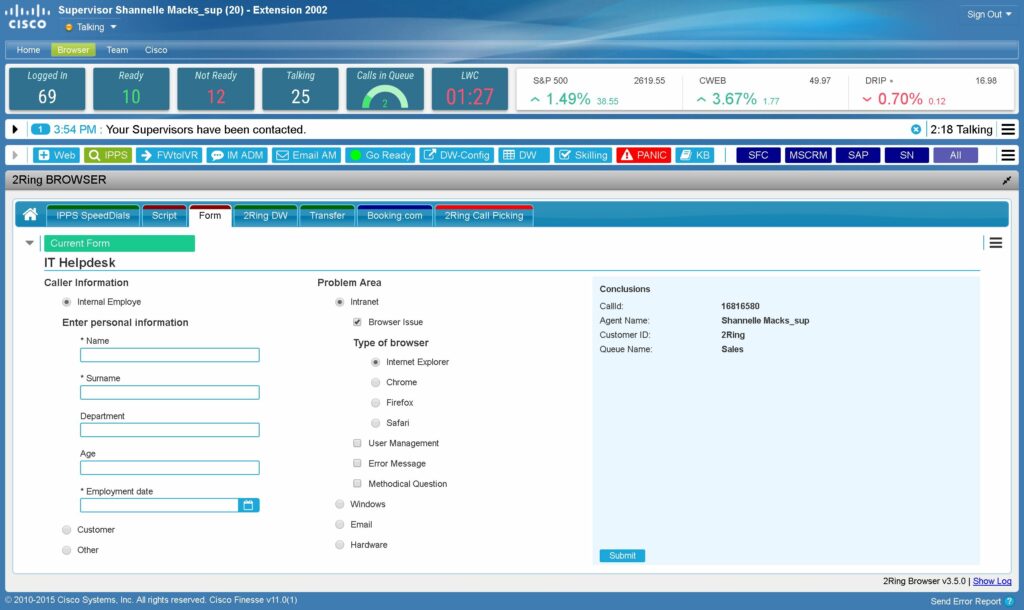 Licensing
2Ring Scripts & Forms is only available as a part of the Enhanced and of the Premium bundle of 2Ring Gadgets for Cisco Finesse.