2Ring Scripts & Forms is a web-based tool that allows contact center agents to gather and capture structured information in real-time, from the start of each interaction (call). These advanced wrap-up forms, wizards, and scripts can be automatically presented to agents at the start of each interaction with a client.
3.0 is a fully rewritten version that has been enhanced in many ways while the requirement for Microsoft Silverlight has been fully dropped.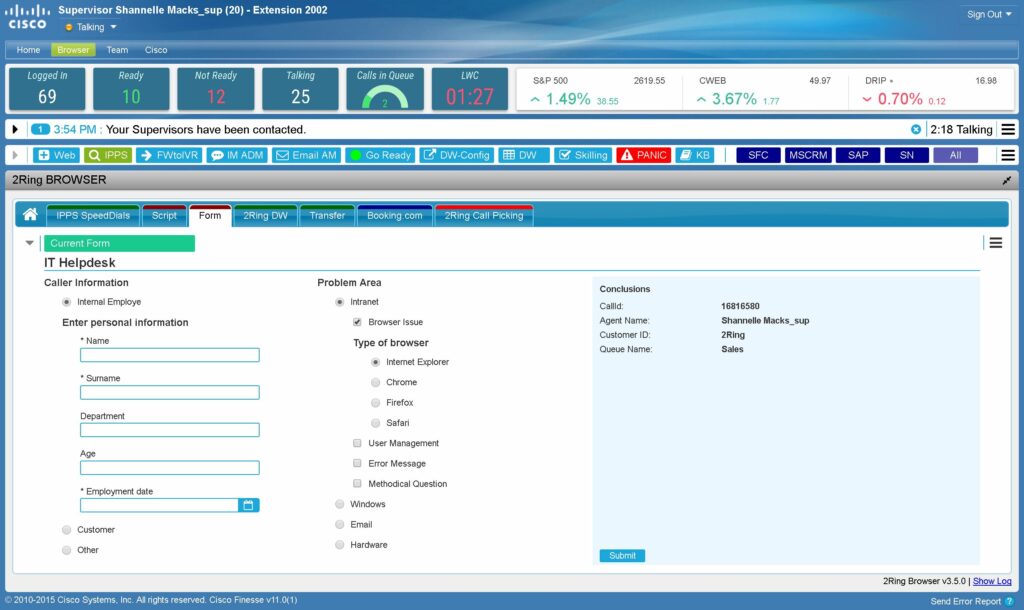 To see Scripts & Forms in action, schedule a live demo.
Wizard Mode
Agents only see one question at a time. Once answered, the agent moves to the next one.
Agents are able to go back and change/edit an already submitted page or even an already submitted form.
Agents can save an unfinished form and even let another agent finish it off.
Agents can also view previously submitted forms related to the calling customer.

All submitted data are available in an SQL database. This DB may be added as a 3rd party data source to CUIC or to other reporting tools.
Only the wizard mode comes with a built-in report to be used by supervisors to obtain an overview of the submitted forms. The report also offers the option to export data to Excel and CSV files.
Hierarchy/Multi Level Mode (not yet supported by the built-in report)
Agents see all questions/options on a single page.
This mode offers up to three levels of hierarchy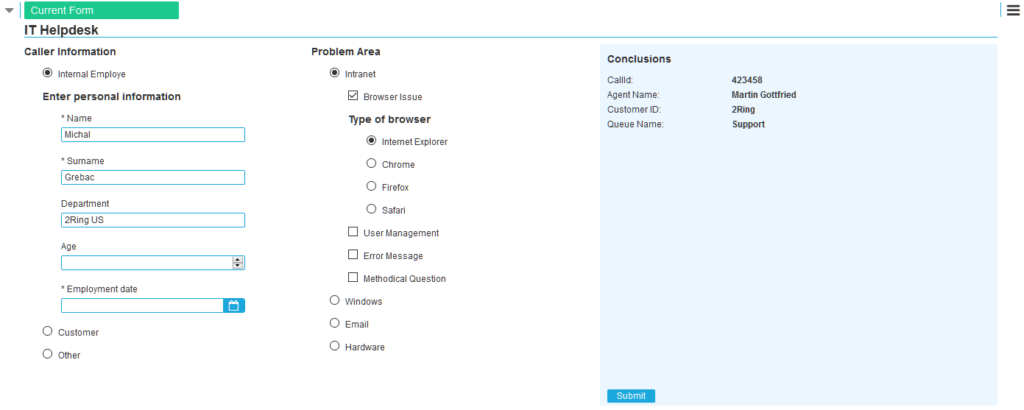 Script Mode (not yet supported by the built-in report)
Fill a text into the guiding script based on the URL parameters. A good example could be taking a caller name from one of the CallVariables.

Licensing
2Ring Scripts & Forms is only available as a part of the Enhanced and of the Premium bundle of 2Ring Gadgets for Cisco Finesse: