The brand new 6.4 version, already available as a 60-day trial here, adds another rich set of features enhancing Cisco IP Phones:
1. New, even more powerful, CLID information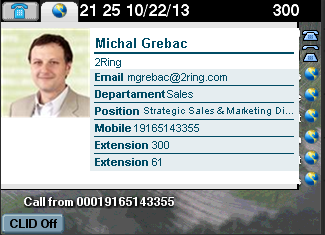 Now receive even more detailed information about every incoming call. CLID info can cover any contact information synced to the database of 2Ring PHONE SERVICES (e.g.site, supervisor, VIP status, revenue generated in the last year, etc.).
2. Real-time notification of your missed calls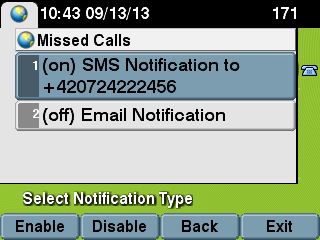 Have an email or a text message (SMS) sent to you about missed calls (to all extensions that are assigned to your user account). Not only will you get notified about the number trying to reach you, but if the number is already part of 2Ring PHONE SERVICES, then you will also get complete information about the caller (name, surname, company) so you can call him back from wherever you are
3. More Universal Voice Paging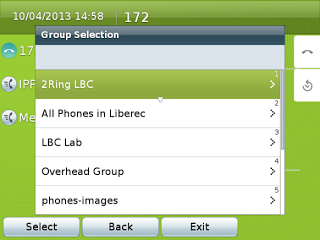 You can still use your Cisco IP Phone as a universal paging system – broadcast your message to Cisco IP Phones, IP speakers, and overhead systems. Now, traditional paging via multicast can also be extended with calls to Cisco Jabber or any external, e.g.mobile, numbers. Plus, you can start the broadcast from you cellphone – all you have to do is to call a dedicated extension registered on CUCM – and if you use this type of broadcast, you can first record your message, listen to it, and if it is all good, then send the broadcast.
4. Cisco IP Phone Background / Wallpaper Changer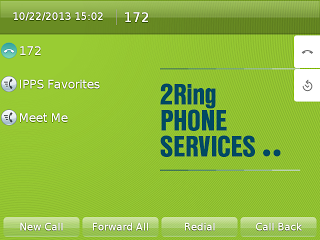 Administrators, change the background/wallpaper on IP Phones with ease.
5. Initiator of paging gets to see the list of paging members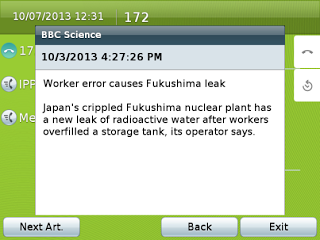 View personalized RSS feeds.
6. Weather Forecast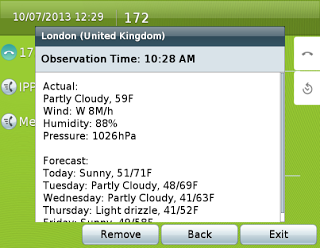 View current weather info and weather forecasts (in pure text form).
Please help us spread the word about all these new features added to 2Ring PHONE SERVICES (IPPS) v6.4 – Advanced Edition.

Cisco Support Community is still full of posts about problems that could easily be solved by using 2Ring PHONESERVICES. Therefore, if you like our 2Ring PHONE SERVICES, please spread the word around and let other folks know that they do not really have to work hard to build their own custom directories, phone-lock service, caller identification, blacklists, and more. The full list of features provided by 2Ring PHONE SERVICES is available here.

Take advantage of your Cisco IP telephony like never before.
The 2Ring Team