2Ring Dashboards & Wallboards v8.0 is available as of today.
All 2Ring customers are highly encouraged to contact 2Ring support and proactively request upgrade to 8.0 release to benefit from the significantly improved admin user experience. Most 2Ring customers can get their wallboards upgraded under their existing support coverage without any additional charges. All existing customers can request their wallboards to get upgraded by opening a ticket requesting an upgrade here.

If you haven't had a look at 2Ring Gadgets for Cisco Finesse, please schedule a demo. DW8 is included with enhanced and premium bundles, and our Gadgets markedly enhance agent and supervisor experience with Cisco Finesse. To schedul®e a demo of 2Ring DW8 with 2Ring Gadgets 5.1, visit 2Ring.com/Demo.


What's New in 8.0?
A Brand-New Admin Client

Replaces the previous Silverlight based configuration tool. The tool served us well for many years, but since Microsoft announced end of support for Silverlight, we decided to take it to the next level, and leverage the most modern technologies to build a brand new admin tool. As a result, Basic Users, Business Unit Admins, and even Global Admins are now all able to use their preferred web browser to work with DW8:

Microsoft Edge (Chromium),
Google Chrome, and
Firefox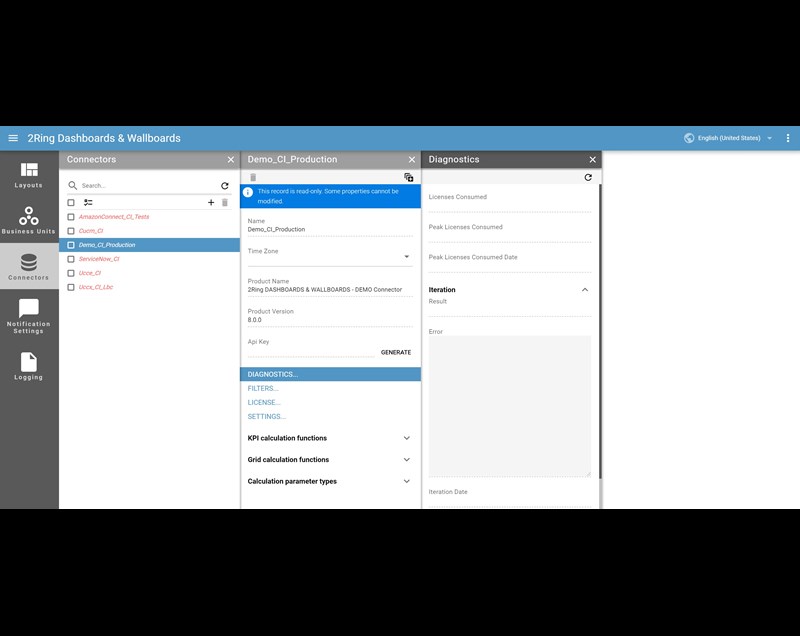 Adds localization to additional languages. Besides English that has been always supported, the admin tool now also comes with localization to the following languages:

German
Canadian French
French
Portuguese
Slovak
Spanish
Adds a Log Browser – another help to administrators and support teams. The web-based UI of DW8 now comes with a list of available logs, and org admins can download those without having to login to the 2Ring server/VM.

Texting (SMS) and IM Notifications/Alerts – DW has been able to send out email alerts for some time, but with DW8, real-time alerts can be delivered via many new channels and these alerts are also highly configurable: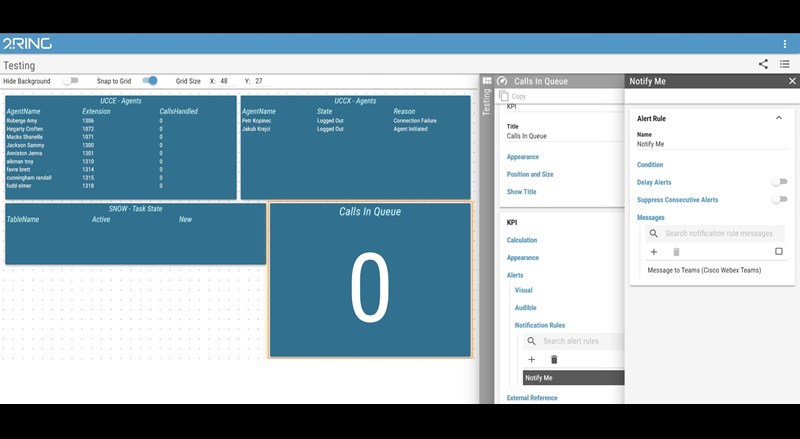 Cisco Webex® – here is an example using our DW notification space:

Microsoft Teams
Discord
DW Layout Banner – yes, alert can automatically pop to a marquee/ticker in DW8
Email
Slack
Texting – SMS Gateways from: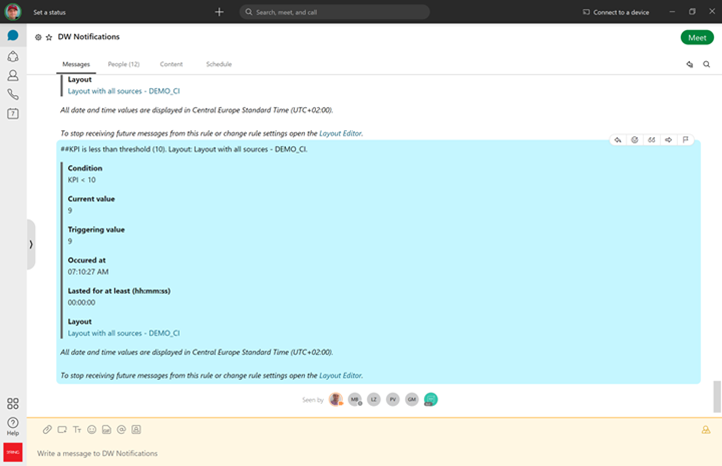 Power Tool
We have recently introduced the 2Ring Power Tool, which allows users to place a small (and even personalized) wallboard layout anywhere on their desktop. It always resides on top of all windows, keeping your agents and supervisors continuously informed. Check out a short demo of the 2Ring Power Tool below and see for yourself how highly customizable this newly introduced application really is.

Some other minor yet useful enhancements:

A single user can now be a manager of multiple BUs.
The scrolled position in the layout list is now remembered.
Users can now use self-service to change password.
Using .net core 3.1 in all APIs.
Need More Info? Would you like to Upgrade?
All 2Ring customers are highly encouraged to upgrade to 8.0 as this release does not require the presence of Microsoft Silverlight anymore. Most of 2Ring customers can get DW upgraded under existing support coverage without any additional charges. All existing customers can request their wallboards to get upgraded by opening a ticket requesting upgrade here.
What's Next?
The 8.1 release will be here in early November 2020, and it will provide a brand-new connector for Cisco WebEx Contact Center (WebExCC). After that, support of additional cloud-based platforms such as Five9, the Genesys Cloud CX™ platform, and RingCentral will be added. All that on top of constant enhancements to all the existing connectors that are already available with DW8: Amazon Connect, Cisco UCCX, UCCE / PCCE, CUCM, Unity, WebexCC, the Genesys Cloud CX™ platform, Genesys Engage™, Staffino, Salesforce®, ServiceNow®, and UpstreamWorks.
Feature Requests
All of the features above were added based on feedback received from our customers and/or prospects, so please do not hesitate to reach out to us with any feature suggestions (https://www.2ring.com/Contact). Also, please note that 2Ring Dashboards & Wallboards (DW) is available in two of the bundles of 2Ring Gadgets for Cisco Finesse (Enhanced and Premium) – remember the best user experience is achieved when 2Ring DW is used in conjunction with 2Ring Gadgets for Cisco Finesse. To schedule a live demo, please visit www.2Ring.com/Demo.