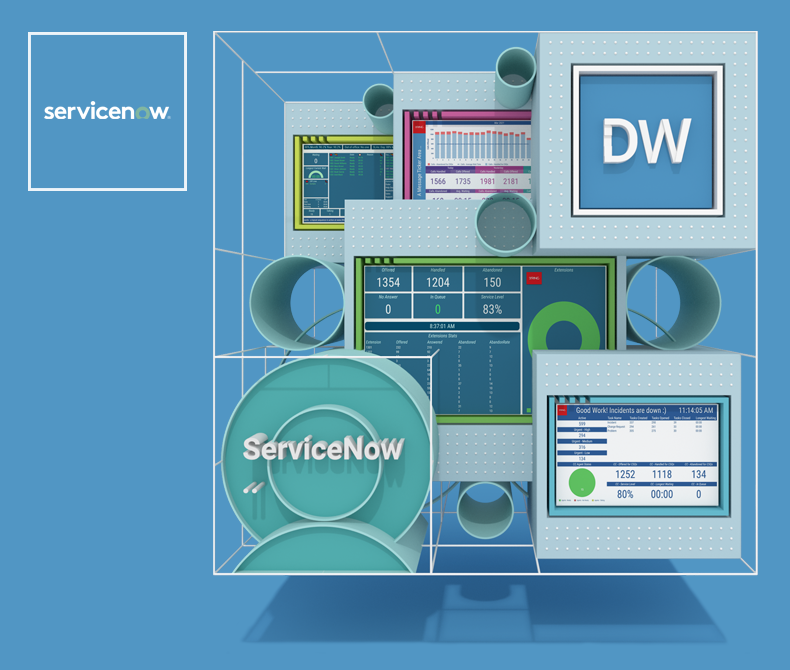 Dashboards & Wallboards
Deliver Information to Every Screen

2Ring Dashboards & Wallboards is a software solution that empowers business users and supervisors to deliver information in real-time to every screen.
Information means data from multiple data sources and built using various content types. Cisco® Contact Center data (all platforms), CUCM huntgroups (Cisco CallManager), and ServiceNow® belong among the most often used data sources, but the application support many additional data sources (Amazon Connect, the Genesys Cloud CX™ platform, Genesys Engage™, Salesforce®) and is flexible enough for business users to add or change pictures, web-content, include weather information and forecasts or YouTube videos and streams on the fly.
A screen does not only mean a large plasma screen in contact centers and break-rooms, the individual workstations of agents, supervisors, or even managers who are not part of the contact center, but a screen also means most devices with standard browsers (Android phones and tablets, iPhones, iPads, and Windows tablets – such as MS Surface).