2Ring Phone Services (IPPS) v7.6.4 is available as of today. To learn more, schedule a live demo over Cisco WebEx.
New Features
IPPS users can be created manually – it is now possible to create users manually (on top of integration with MS AD). This is useful mainly for deployments where IPPS is integrated into the 2Ring Gadgets for Cisco Finesse.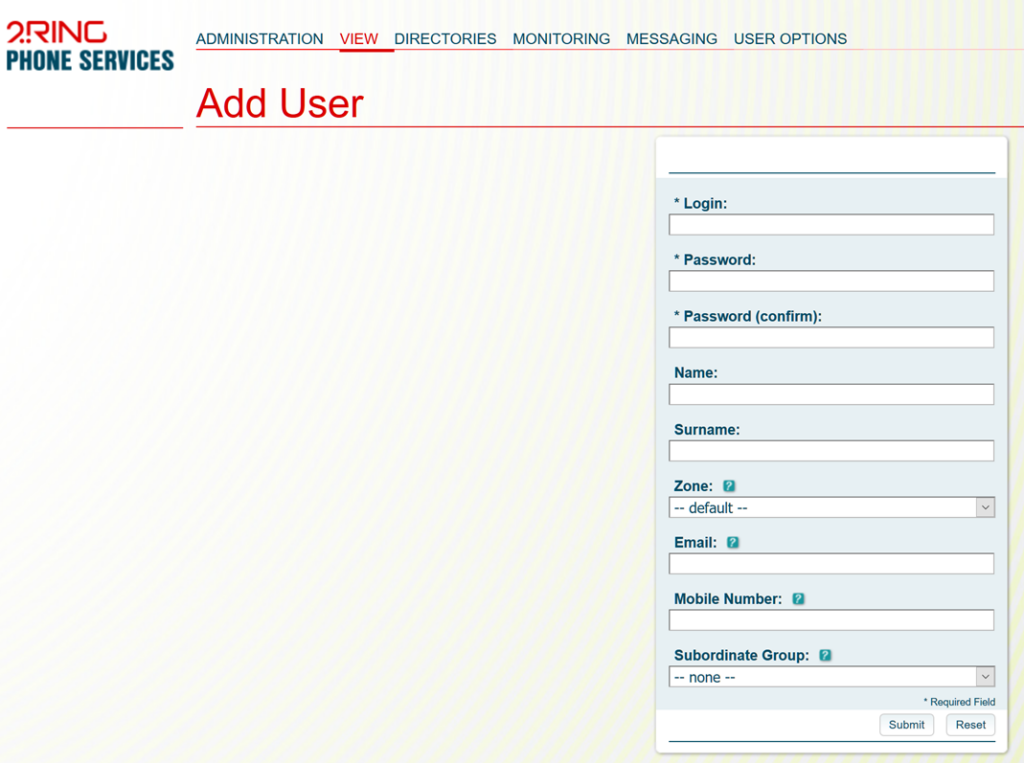 Improved performance of IPPS reports.
ECC logs can now be turned off.
Surname (last name) is no longer required to create a contact.
Character limit for custom contact fields (Custom1, Custom2, etc.) has been increased to 4000.
Contacts page session in anonymous mode will no longer timeout.
Rendered CLID can now display Ignore button to mute the incoming call and close the CLID window.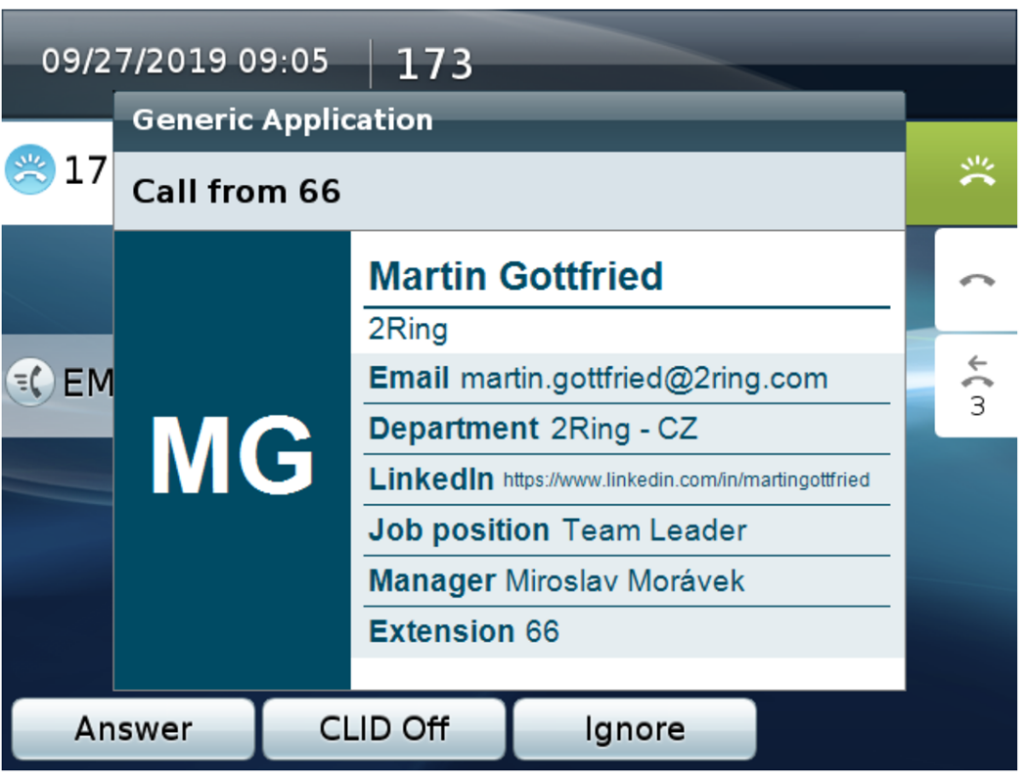 SpeedDial buttons now have configurable width.
SpeedDial actions are now configurable per category basis.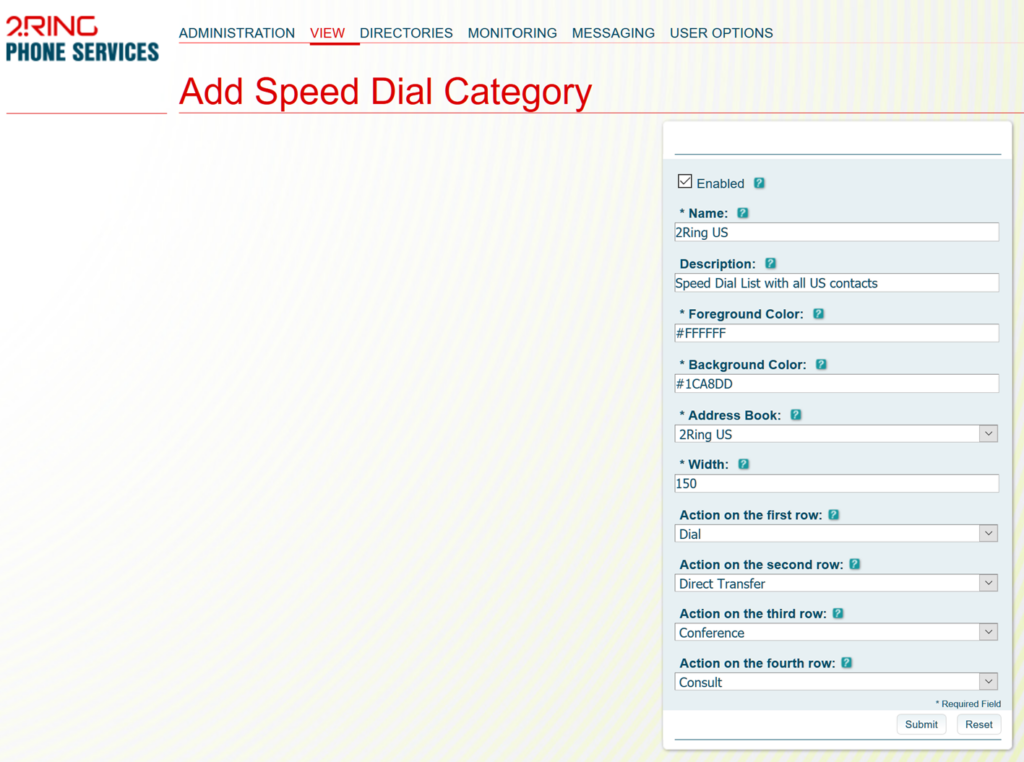 SpeedDial page now supports French language.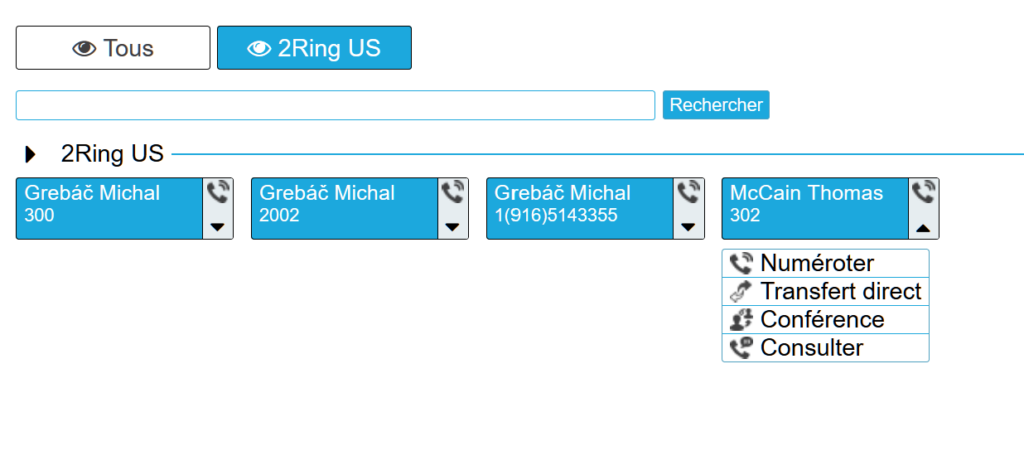 Bug Fixes
Contacts in the Conference List of a SpeedDial page can be properly removed.
Brackets should no longer be added to numbers when created with an empty area code.
To be the first to know about what's new, follow us on Twitter @2RingCX or sign up to our RSS channel.