Quite a few engineers have managed to deploy 2Ring PHONE SERVICES on their own without getting any help from our resellers or us. The installation and configuration process is very well documented, but I, as an engineer who does many "IPPS" installs, must admit that it is obvious that as our development team was adding new features to the solution, it didn't pay much attention to the effect on the complexity of the installation process.
With the growing number of installations, we have decided to do something good for the world by saving each engineer deploying 2Ring PHONE SERVICES a little bit of time by ending the historical split of the installation process into x manual steps.
As of version 7.1, the installer will most likely look like this: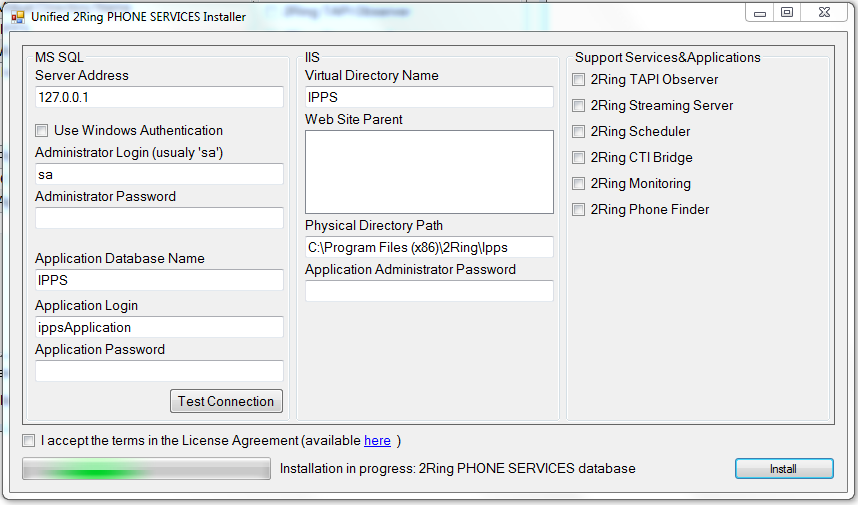 In one simple window, engineers will be able to decide which components and services to install, and they will be able to do a basic connection test to ensure that they are ready to proceed with the actual configuration of all the awesome "IPPS" services.
As always, feel free to contact me on Twitter @MartinGottfried or below in the discussion with suggestions for improving not only the deployment process, but the entire solution.
Request the free edition or a trial of the advanced edition here.