Choose any set of questions and metrics together. Create your own rules and question flows. Different trigger points Even in completely diverse environments, for calculating a call's cost as well as for reporting, 2Ring Call Accounting (AC) is the only tool that you will ever need. 2Ring Call Accounting supports RADIUS and SysLog CDRs to provide call logging and call accounting for companies with Cisco® Unified Communications Manager, Avaya IP Office, and many other commonly used call control systems.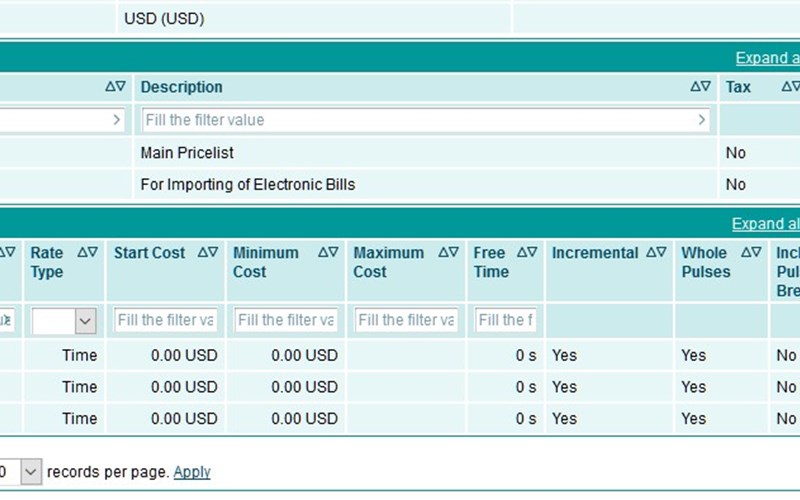 Nowadays, a unified view of a company's telecommunication costs is not possible without covering employees' cell phones. Therefore, besides supporting data from all types of IP PBX and TDM PBX, 2Ring Call Accounting (AC) includes support for the automatic import of detailed telco bills from cell phone providers. Managers not only see costs related to desk phones, but also cell phone spending.
Links Data from the Company's IS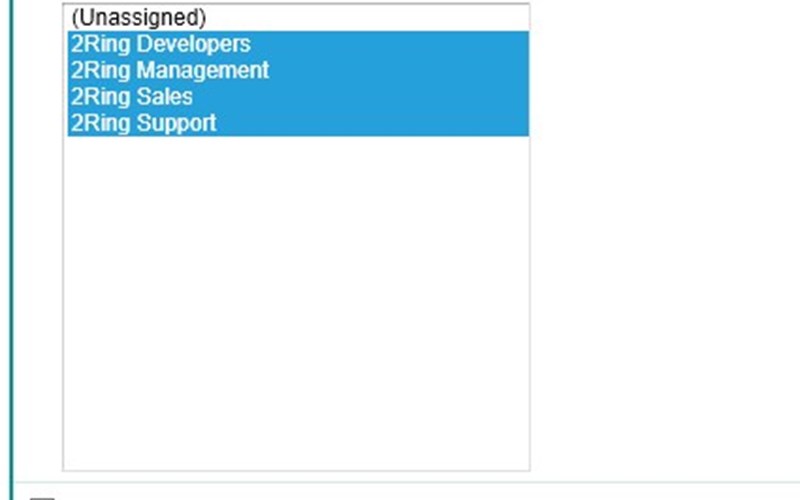 External data about users and cost centers (such as the name of the called or calling party, accounting/project codes, etc.) are read from your IS (LDAP like Active Directories, any other IS such as CUCM, SAP®, MS CRM, ..) and displayed in the 2Ring Call Accounting (AC) interface. Users do not have to look up anything and all information is within hand's reach, while administrators do not have to re-input any data in 2Ring Call Accounting.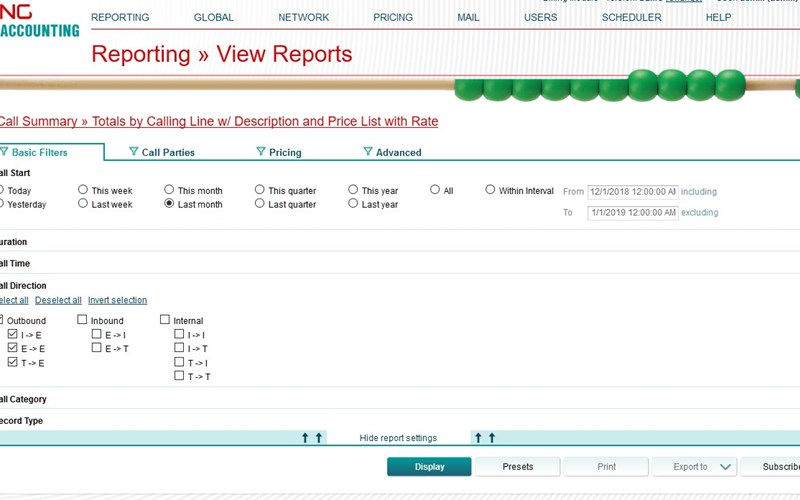 2Ring Call Accounting (AC) comes with a very strong reporting package. Every report can be further adjusted by time, price list used, call type (incoming, outgoing, external), cost center, call category, and many other variables. Reports can be scheduled for automatic receipt as an e-mail.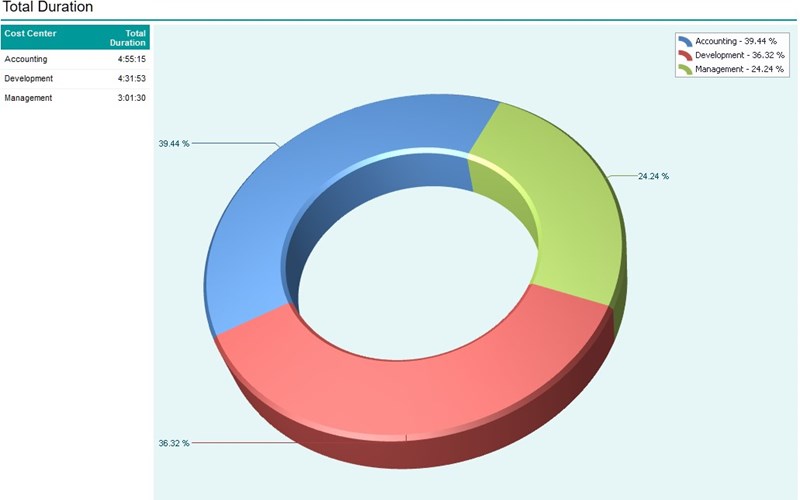 Visualize your data in charts to easily see historic progress and or expense distribution among your cost centers. Line, pie or bar charts are waiting for you.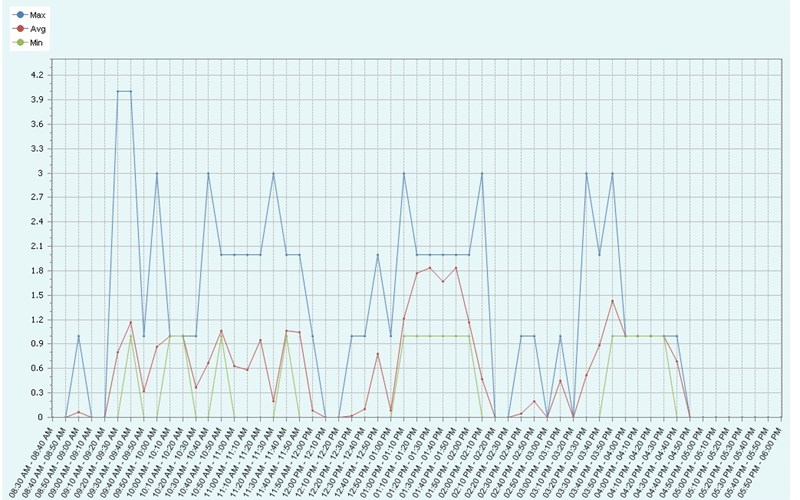 Analyze your VoIP network load, and so enhance your network structure where needed. You will easily find the peaks as well as the average and minimum number of calls in a selected time frame. Learn more here.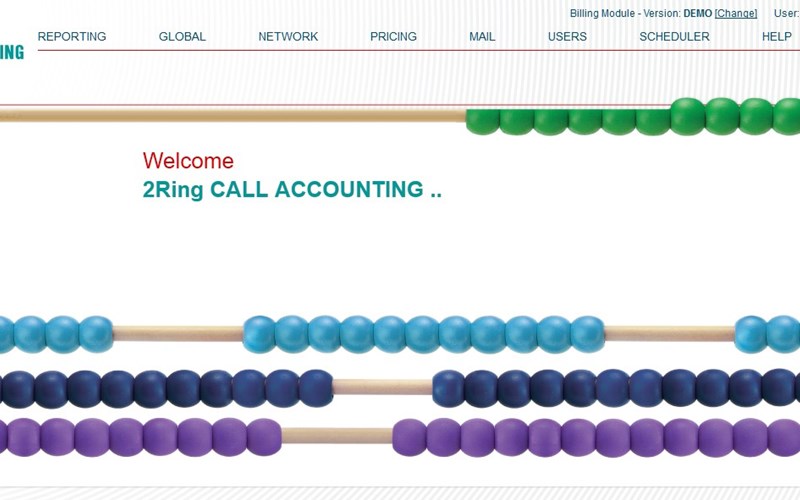 Company administrators will fall in love with 2Ring Call Accounting (AC) because there is no need to install any additional software on employees' PCs.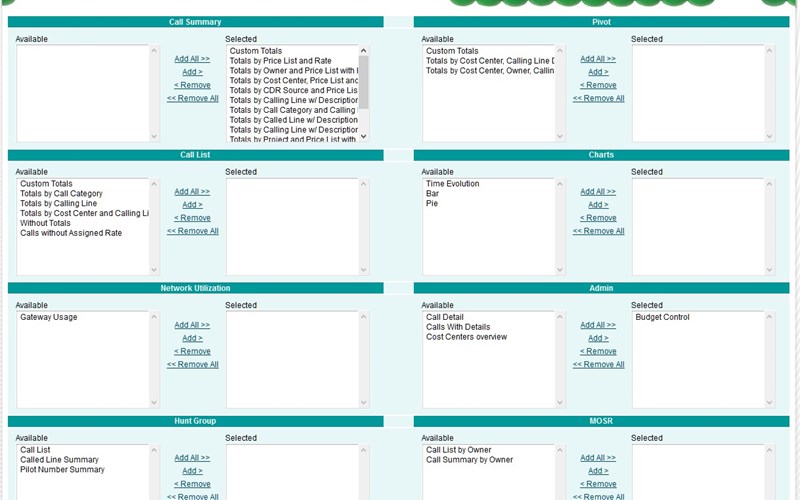 With 2Ring Call Accounting's support for unlimited depth of corporate hierarchy, managers see information about the calls of subordinates, while subordinates cannot see the calls of their managers. Moreover, access to individual sets of reports can be granted to all employees.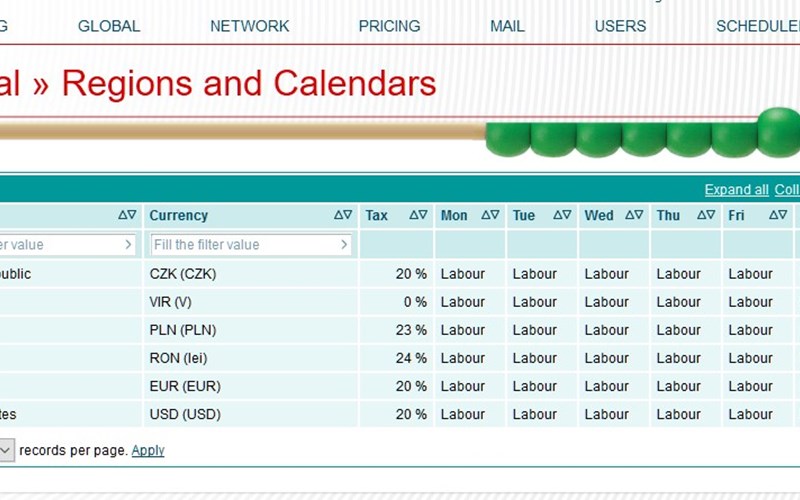 2Ring Call Accounting (AC) allows simultaneous operation in different languages so every user may set his own language preference. 2Ring Call Accounting supports the use of multiple currencies and multiple regions, each with their own calendar.
Resolves Calls Traveling Through Multiple Systems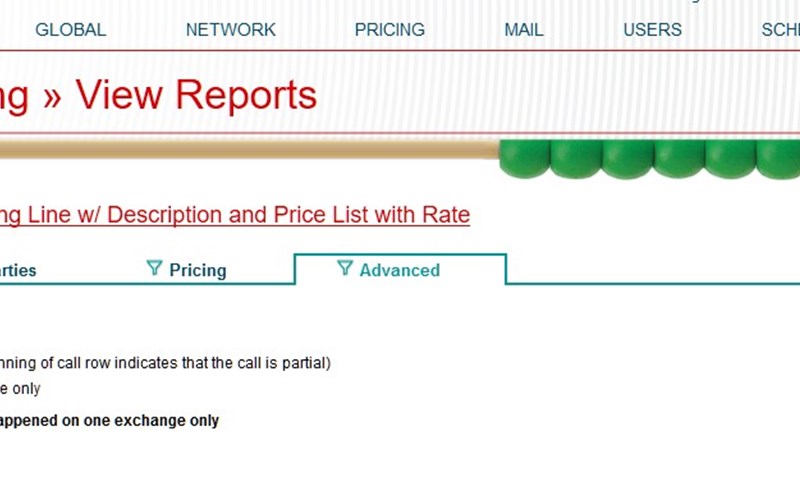 In complex telephony environments, a call can be routed through several call control systems, and thus every system generates its own record about the call. 2Ring Call Accounting is able to associate these records together and display the call as one record within reports, while still noting the call's complete routing history.
Prepare for Environment Changes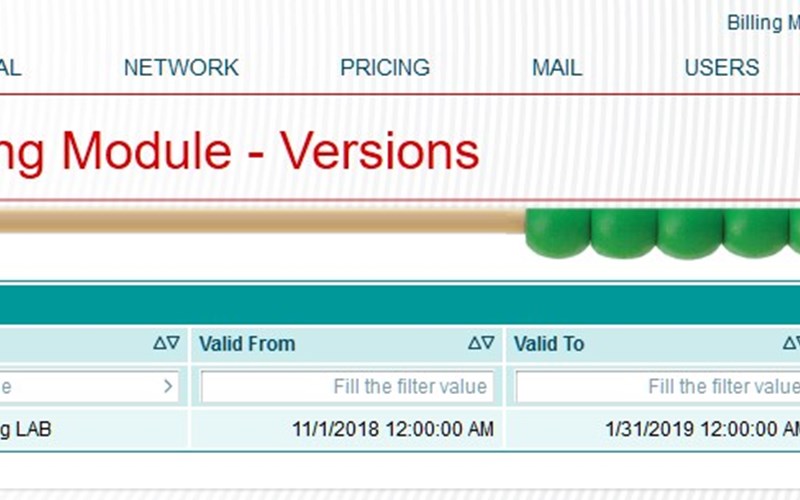 2Ring Call Accounting (AC) remembers the configuration of your network, so it is possible to reevaluate historic data at any time with the correct definition of gateways, ports, and rates.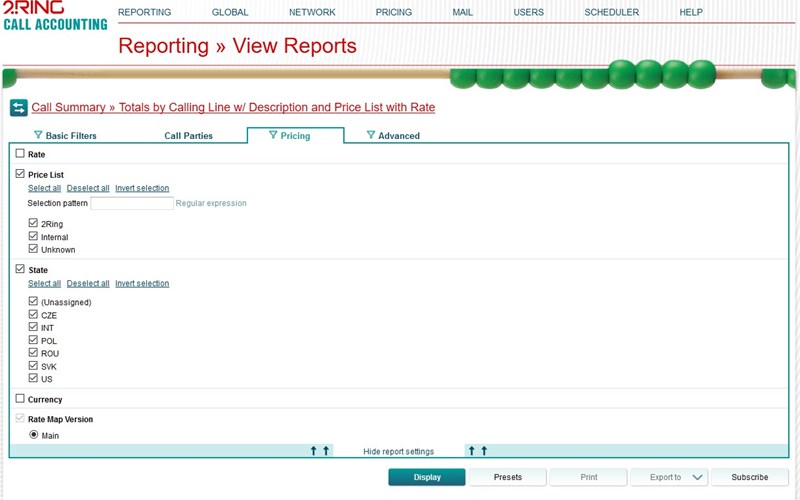 2Ring Call Accounting (AC) is open to variety within a single installation. This includes 1) Multiple Currencies, 2) Multiple Price Lists, 3) Multiple Call Control Systems, even from different Vendors, 4) Multiple Telco Providers, 5) Multiple GUI Languages, 6) Multiple User Sources, 7) Multiple Contact and Information Sources, 8) Multiple Role (Permission) Groups, and even 9) Multiple Tenants.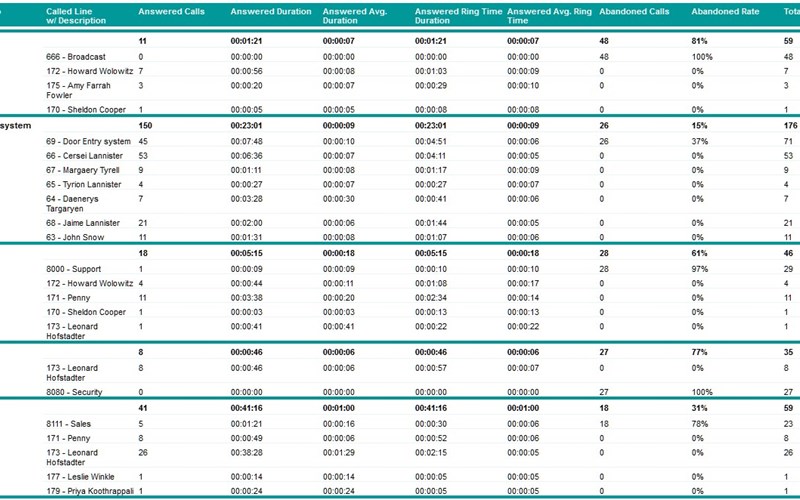 2Ring Call Accounting (AC) comes with three built in reports for providing detailed information about CUCM hunt groups. Learn more here.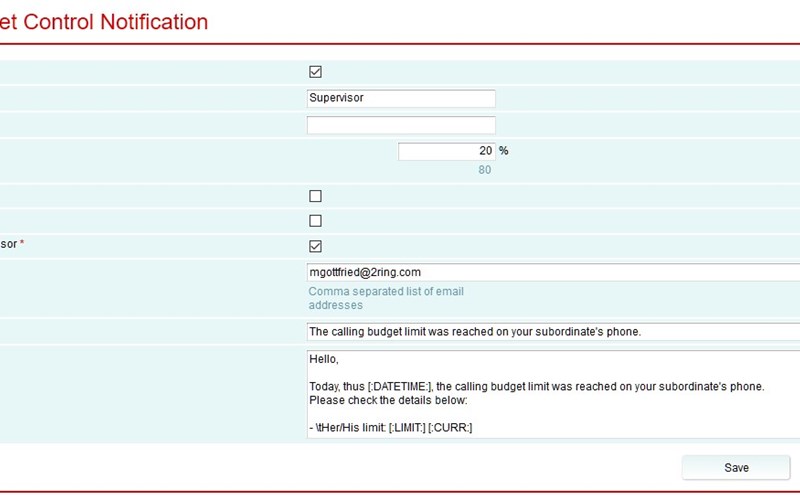 A budget control rules define what should happen when a defined percentage of the allocated budget is used. The supported actions are 1) sending email notifications to the user and/or to his manager, and 2) limiting the user's calling rights – no international calls, no calls longer than X minutes, no more external calls other than emergency calls, etc. This is done by switching the CSS applied to the user's extension on CUCM (Cisco® CallManager), so it is up to what the applied CSS profile looks like. Learn more here.