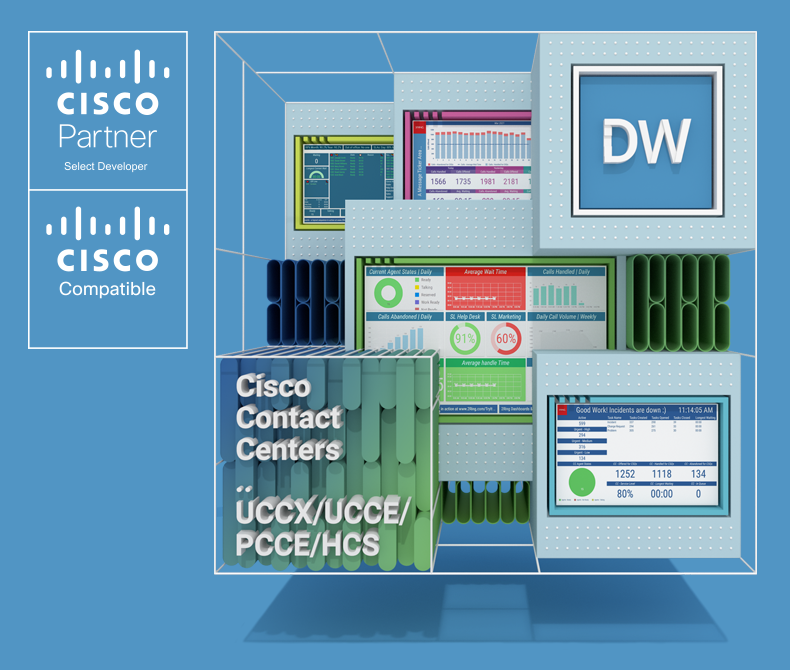 Dashboards & Wallboards ..
Deliver Information to Every Screen

2Ring Dashboards & Wallboards is a software solution that empowers business users and supervisors to deliver information in real-time to every screen.
Information means data from multiple data sources and built using various content types. Cisco Contact Center data (all platforms), CUCM huntgroups (Cisco CallManager), and ServiceNow belong among the most often used data sources, but the application support many additional data sources (Amazon Connect, Genesys PureEngage, Salesforce) and is flexible enough for business users to add or change pictures, web-content, include weather information and forecasts or YouTube videos and streams on the fly.